Brand New Student Accommodation in Brighton
Brand new



All-inclusive utility bills

Up to 1Gbps free Wi-Fi and broadband throughout

On-site laundry facilities

Free on-site gym

Games area

Walking distance to beach and unrivalled sea views

Welcome to our brand new property in Brighton: Crown House. You can't beat waking up to an ocean view, and, at Crown House, you have just that.
ABOUT CROWN HOUSE
Crown House is situated in the city centre and close to the beach. With a bus stop on your door step, you can quickly and easily get to the University of Brighton and the University of Sussex.
Crown House is perfect for anyone looking to live independently. There are a variety of stylish modern studios on offer, all designed and fully furnished to a high standard, with en-suite bathrooms and fitted kitchens.
You also have many facilities to make use of whenever you fancy. For private or group study, train your mind in the study areas, and to keep fit, train your body in the on-site gym. You can also make the most of the on-site laundry facilities or go head-to-head with friends in the gaming room. We even take care of your utility bills and provide free Wi-Fi and broadband.
If you're looking for modern accommodation close to the beach, book now, and secure your room at Crown House.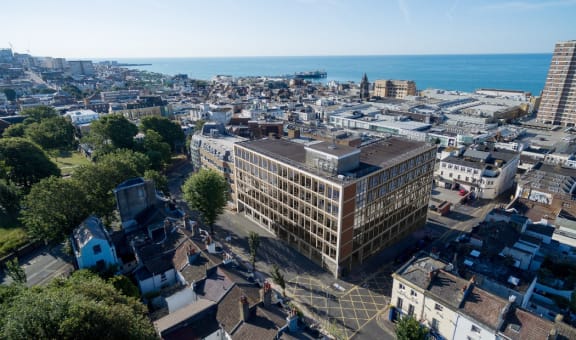 Perfectly Located
At Crown House, you are a short walk away from feeling the sand between your toes and the revitalising sea breeze on your face. Located in the heart of the city, you can make the most of the takeaways, pubs, restaurants, and shops. You couldn't be better situated if you were at uni. And seriously, who doesn't love an ocean view, eh?
Studio Living
If you prefer your own space, Crown House is perfect for you. There are several high-quality private studios with en-suites and fully fitted kitchens.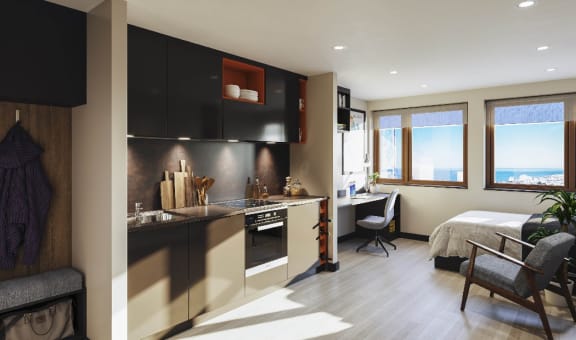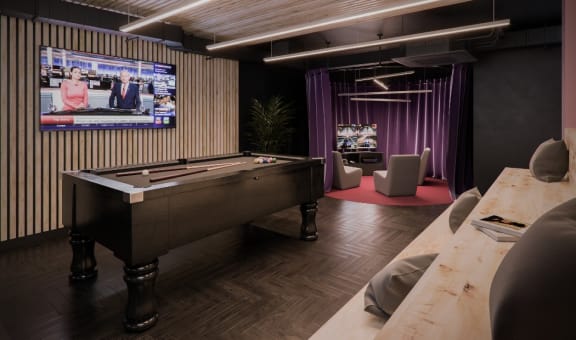 On-Site Facilities
You have everything you need for a relaxed and enjoyable time at Crown House.

All-inclusive utility bills

Free Wi-Fi and broadband throughout

Free on-site gym

Cinema room

Games area

Study spaces

Private dining area

On-site laundry facilities