New Student Accommodation in Exeter
All-inclusive utility bills
Free Wi-Fi and broadband throughout
Games room
Free on-site gym
Cinema room
TV lounge
Study spaces
Welcome to our new property in Exeter: Boutique Student Living. Located in the heart of the city, you'll be able to make the most of everything Exeter has to offer.
ABOUT BOUTIQUE STUDENT LIVING
Situated close to the city centre, Boutique Student Living is perfectly located for your university years. Getting to uni couldn't be easier, and those early mornings will be a breeze:
• University of Exeter, Stratham Campus - 20-minute walk
• University of Exeter, St Luke's Campus – 12-minute walk
• Exeter College – 20-minute walk
Boasting a variety of room types, Boutique Student Living is certain to suit every kind of student. If you're looking to mingle with like-minded students, the cluster rooms are great for making new friends and creating a community feel. For those of you who prefer to live independently, the spacious studios with their own kitchen certainly tick the box.
Boutique Student Living has an epic number of facilities on-site to keep you occupied in your spare time. This includes a free on-site gym, cinema room, study room and games rooms. We even take care of your utility bills and provide you with free Wi-Fi and broadband.
If you're looking for a memorable uni experience then Boutique Student Living is the place to be. What are you waiting for? Don't miss out and book today!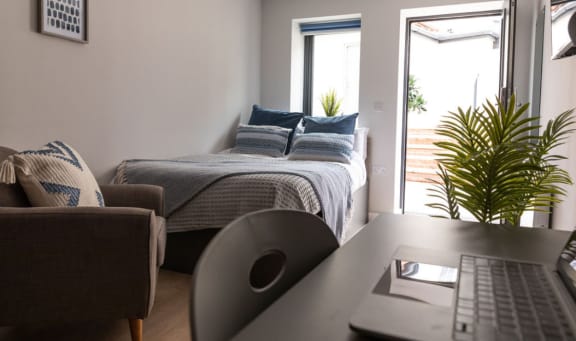 New Student Accommodation

Modern new student accommodation in Exeter opening 2023

Free on-site gym

Train your body as well as your mind in the free on-site gym which includes brand new Peloton bikes.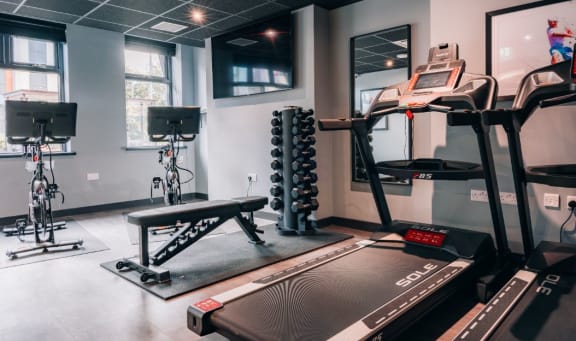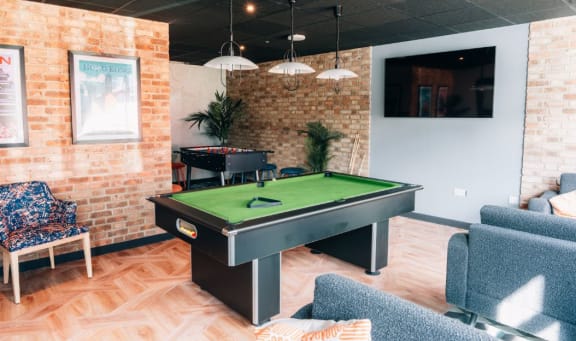 Variety of Communal Spaces

You have everything you need for a relaxed and enjoyable time at Boutique Student Living including study spaces, an on-site cinema, TV lounge and games room


All-inclusive bills

Free Wi-Fi & Broadband

Great location to Unis


Free on-site gym

Games area

Cinema room

Study spaces

TV lounge