Student Accommodation in Liverpool
Brand new

All-inclusive utility bills
Free Wi-Fi and broadband throughout
Games room
Modern communal area
Free TV with TV license in cluster kitchens

24/7 CCTV

Welcome to our brand new student accommodation in Liverpool: Innovo House. Located in the heart of the city, Innovo House is ideal for all students due to its location close to the universities.

ABOUT INNOVO HOUSE
At Innovo House, Liverpool's universities are easily accessible, such as Liverpool John Moores University, the University of Liverpool, and Liverpool Hope University.
With a selection of modern cluster en-suites and studios, Innovo House has a room to suit every taste and budget. Each room boasts a private en-suite, study area, and a double bed, providing the perfect environment to relax and study. Each studio comes with its own TV, and en-suite shared kitchens also come with their own TV and TV license.
The building has a number of areas for you to unwind in your spare time. You can go head-to-head with your friends in the games room or relax with your mates in the communal lounge. There is also on-site management and 24/7 security to ensure you are safe and secure.
If you're looking for modern student accommodation in the heart of Liverpool, then Innovo House is the place for you. You'll be surrounded by plenty of bars, restaurants, shops, and close to the universities. Make no mistake, book now, and secure your room at Innovo House today.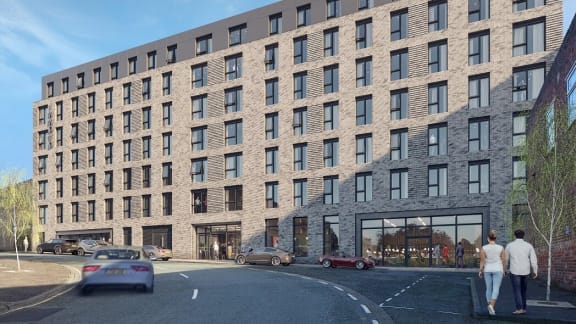 Brand New Student Accommodation
Brand new modern student accommodation in Liverpool.
Games Room
Go head-to-head with your mates and see who's the best in the games room.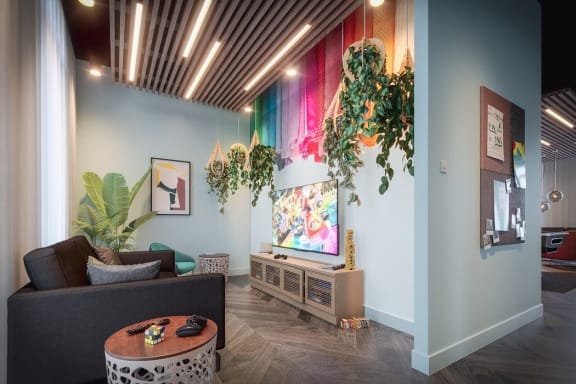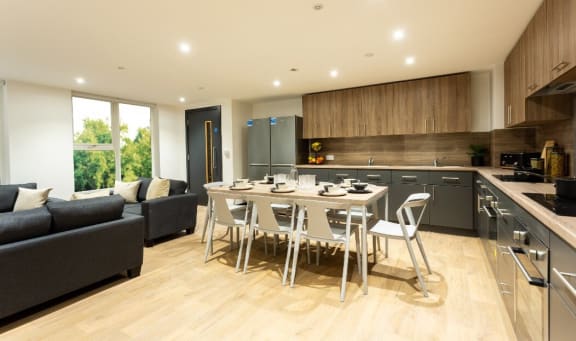 Modern Communal Area
Make friends and get your work done in the thoughtfully designed communal area.



All-inclusive utility bills

Free Wi-Fi and broadband throughout

Games room

On-site laundry facilities

Free TV with TV license in cluster kitchens

On-site management

Secure access

24/7 CCTV