Student accommodation in Sheffield
All-inclusive utility bills




Free Wi-Fi and broadband throughout

On-site gym with basketball half-court

Landscaped courtyard and two rooftop terraces

Gaming room

Karaoke room

TV lounge

Welcome to new student accommodation Cosmos. Located in the heart of the city close to the University of Sheffield and Sheffield Hallam University and perfect for all things student.
ABOUT COSMOS
Cosmos has a selection of rooms to match every student's needs. For those looking to share with friends, we have a few options for you. The spacious 4 – 10-bed en-suites are perfect to create a hive where you'll have a private bedroom and en-suite with a shared kitchen and social space. We have also created something that we think is special. If you like to mingle but sometimes want a bit of "YOU" time, the 5-8 bed studios are perfect for you. You'll have your very own studio with a kitchenette and en-suite along with a shared communal space and kitchen to chill with friends.
For those looking to live independently, look no further than our studios. Each studio benefits from having a private en-suite, kitchen, study area and a small double bed. All providing the perfect environment to relax and study. All room types come with their very own smart TV.
Sheffield Hallam University: 12-minute walk or a 9-minute bus ride
University of Sheffield: 17-minute walk or a 14-minute bus ride

If you're looking for student accommodation in the heart of Sheffield and to be surrounded by shops, cafes, bars and restaurants, then secure your room at Cosmos today.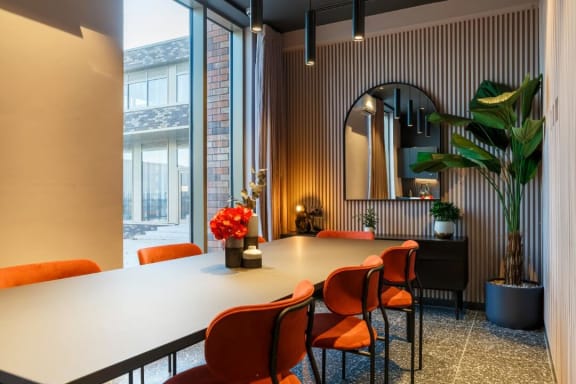 Private Dining Area
The perfect spaces for hosting a night in with friends, both dining rooms come with a fully equipped kitchen and a large dining space.
Outdoor Spaces
A private courtyard and two rooftop terraces complete with a BBQ, lounge chairs, games and cosy igloos for when it's chilly.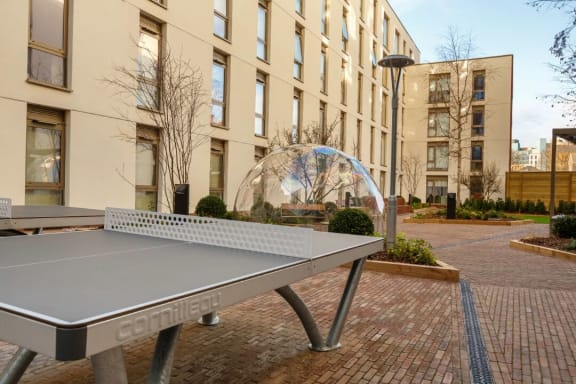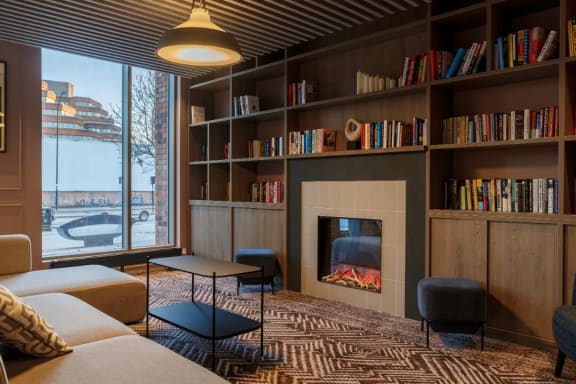 On-site Library
With plenty of space to study or cosy up with a book in the comfy seating area.

All-inclusive utility bills

Free Wi-Fi and broadband throughout

Free on-site gym
with basketball half-court
Games room

Study spaces

Karaoke room

Exclusive landscaped courtyard
Exclusive rooftop terrace